Focus on Your Application
Cloud MySQL is a fully-managed database service that makes it easy to set up, maintain, manage, and administer your relational MySQL databases in the cloud. Our Cloud MySQL Second Generation offers high performance, scalability, and convenience.
Improved Performance & Scalability
Cloud MySQL most powerful MySQL database service is now fully supported for all customers. It runs 7X faster and has 20X more storage capacity than its predecessor – with lower costs, higher scalability, and automated backups that can restore your database from any point in time.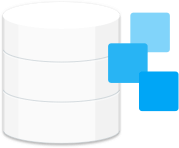 Hosted on Cloud Services Data center and provides a database infrastructure for applications running anywhere